PatternMaker DeLuxe 7.5 EN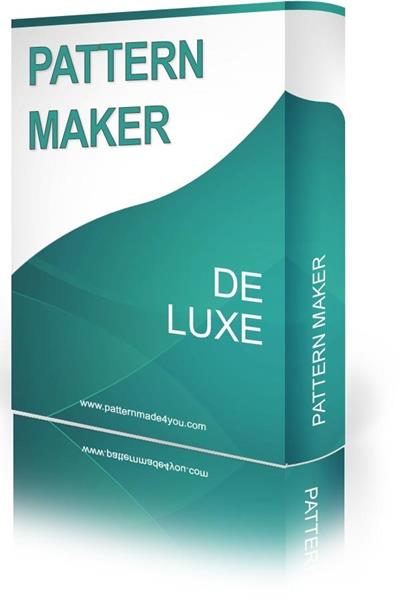 Sewing your own clothes is real fun, but it does not always fit.
Most patterns have customized sizes, which do not fit everyone.
With PatternMaker DeLuxe 7.5 you can create your own patterns, based on your personal measurements without any pattern drafting knowledge.
Select a model from a Pattern Collection
Choose the style options you like
Give in your measurements
PatternMaker will draw the pattern on screen. 
With all the editing features you can change the pattern to your own liking.
With a A4 printer you can print the patterns full-size.
Stick the pages together using the marksigns.
Cut out the pattern pieces
And start making your own made-to-measure pattern.
See how easy it is to draft a made-to-measure pattern
The pattern collection Women 1, a complete set of garments for women is included.


PatternMaker is available in English, German and Dutch (see Flague at right top)

Download the demo and try PatternMaker DeLuxe for 30 days!
Request Demo PatternMaker DeLuxe
Use this form to request a free demo of PatternMaker DeLuxe to test the programm for 30 days .
Fill in your name and email address and send in your request.
Included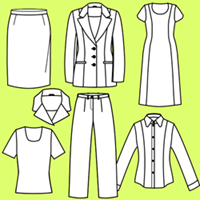 Women 1 EN
More info
With PatternMaker DeLuxe you can:

use all the features of the

 

Basic version
create patterns on your own measurements using the Women 1 or another pattern collection
edit the patterns with all the editing tools.
save your own measurementtables
calculate the required amount of fabric
draw seam allowances
save patterns
work with several layers
draw very precisely with all the snap functions
measure straight lines
print patterns on full size with a A4 printer or large format printer
Pattern collection Women 1 (Free included)
Included in PatternMaker DeLuxe is the pattern collection Women 1, consisting of 8 different pattern macro's which will offer a complete set of garments for women.
See Women 1
Editing the pattern
With the various editing tools in the programm and a little bit of courage it is possible to make many changes to the patterns before you print it out.
You could change the neckstyle of your t-shirt, the width or the shape of the revere collar, change a straight skirt into a flared skirt, edit the seamwidth of the pants or change a jacket into a more fitting model.
Very simple to change the patterns to your own style, your wishes and the latest fashion. 

When you would like to have more drawing features see also PatternMaker Professional

The program is English with an English manual.  
  
Try the demo for 30 days!
System Requirements:
For PatternMaker 7.5 your computer needs the following requirements:
Windows Windows 10 / 11
minimum Intell i3 processor or AMD Ryzen 3 processor
(higher with big files and grading)
8 GB internal memory
150 MB free space
Internetconnection
CD-rom player (when no download)
PatternMaker is a Windows programm. It can only be used at a MAC computer with a converter programm like Play-on-Mac, Parallels or WINE.