PatternMaker GradingStudio 7.5 EN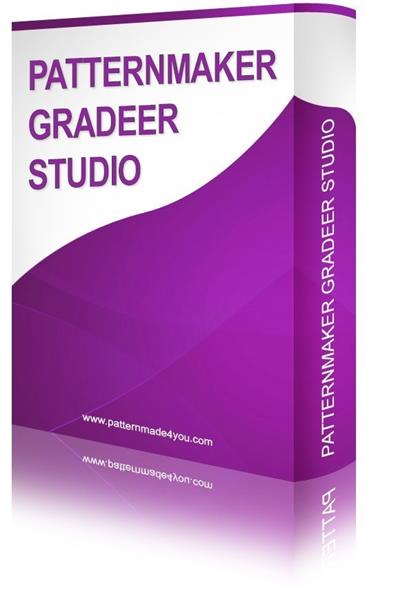 Grade your own digital patterns.
As a designer you can be your own grading service with the Grading Studio.
PatternMaker Grading Studio V 7.5 is an CAD system with special patternmaking features for the professional tailor, designer or costumer .
The Grading Studio includes all the drawing and editing features of the Professional version to draft professional patterns along with all the tools for GRADING and DIGITIZING of the patterns.
Draft a pattern in a standard size of one of your own your designs
Then grade this pattern
Create a whole collection of patterns (nest of pieces) in standard sizes for ready-made clothes

Tracing over and over the hardpaper patterns for the ready-made clothing is not necessary anymore.


PatternMaker is an English program but also available in German and Dutch (see Flague at right top).
Try the free Demo for 30 days!
Request Demo PatternMaker Grading Studio
Use this form to request a free demo of PatternMaker Grading Studio to test the programm for 30 days .
Fill in your name and email address and send in your request.
Included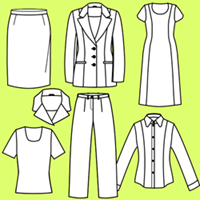 Women 1 EN
More info
With the Grading Studio you can:
Use all

 

drawing and editing

 

features of

 

the Professional version

Grade

 

your patterns in a whole nest of pieces for a complete collection of standard sizes.
By adding grading arrows to each point of a pattern you give PatternMaker the grading rules of each point.
You can add as many arrows to a piece as you want to. This is easy to understand, easy to modify and works the way professional graders are used to working. You can save the grading rules in a grading table file and apply it to any other pattern. Changing the grading rules or making a break is very simple. PatternMaker will make a nest of pieces for you in a few seconds.


Digitize

 

with a digitizing tablet.  
"Trace" paper patterns with a digitizer tablet to make a digital patterns of it.
Place a paper pattern on the digitizing tablet and draw it into the program by moving the special digitizing mouse over the pattern. With the special digitizing features of PatternMaker this paper pattern is drawn into a PatternMaker file, which can be edited or saved in the program.
The digitizing tablet is not included!


Create libraries

 

of your standard symbols, objects or groups of patterns.  
Make libraries of your own symboles or often used pattern pieces and insert these symbols very quickly in a new drawing or design.
You have to draft the symbol only once and save it into a library. Then you can insert it to a new drawing.
You can think of a library of sewing symbols, notch marks, collars or pockets. But it can also be a company logo, a size schedule or default texts.
    
The program is English with an english manual.

To create Made-to-Measure collections:        look at MacroGen
  
If you want to sell your created patterns :  look at  Collection Creator for creating a professional setup installation file of your patterns
  
Ask for a demonstration or you can try the free demo for 30 days
System Requirements:
For PatternMaker 7.5 your computer needs the following requirements:
Windows Windows 10 / 11
minimum Intell i3 processor or AMD Ryzen 3 processor
(higher with big files and grading)
8 GB internal memory
150 MB free space
Internetconnection
CD-rom player (when no download)
PatternMaker is a Windows programm. It can only be used at a MAC computer with a converter programm like Play-on-Mac, Parallels or WINE.