PatternMaker Professional 7.5 EN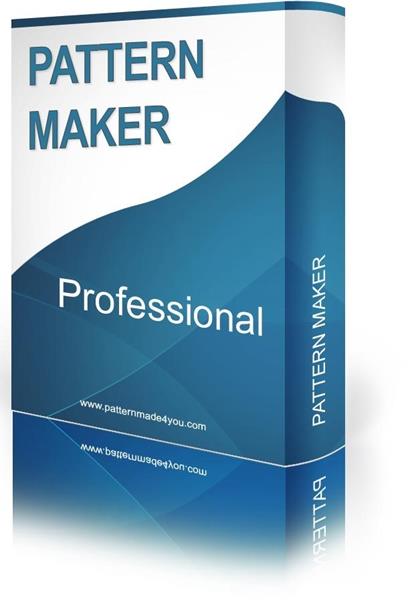 Drafting patterns is real fun!
PatternMaker is specially designed for drawing patterns for sewing clothes.
With PatternMaker you can make made-to-measure patterns using the pre-designed pattern collections or you can draft your own designs.
With all the drawing and editing tools you can draft your own complete pattern from scratch according your pattern drafting system.
Draft a pre-designed pattern using a Pattern Collection  or
Draft from scratch your own pattern  according your pattern drafting system.
Edit the pattern with all the drawing and editing tools into a new design.
Add seam allowances, texts, notches and symbols for a professional pattern.
Save the patterns to use it over and over again.
Print the patterns with a A4 or larger printer
See how easy it is to draft a made-to-measure pattern
An ideal programm for a  pattern maker like a tailor or designer who wants to make PROFESSIONAL PATTERNS for sewing garments.
Also very useful for fashion schools!
PatternMaker is an English program but also available in German and Dutch (see Flague at right top).
Try the free Demo for 30 days!
Request Demo PatternMaker Professional
Use this form to request a free demo of PatternMaker Professional to test the programm for 30 days .
Fill in your name and email address and send in your request.
Included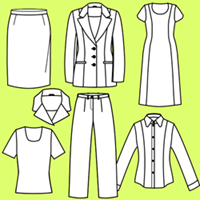 Women 1 EN
More info
With PatternMaker Professional you can:
use all features of the

 

DeLuxe version
draw your own patterns using a rectangle, circle, polygon, various arcs, right angle, continue line
measure straight lines like a hem line and arcs such as an armhole
draw a facing and a curved facing
insert pleats and button line
close a dart for a good seam allowance
use various fillings for lining or interfacing
use several linetypes and line widths
change color, line type, layer or width of objects 
save files as .dxf
scale or resize patterns (scale 1:4 ,1:2 or to a stretchfactor)
add text 
insert symbols from a library
group objects
add notes to patterns
PatternMaker is a computer program, especially designed for drawing patterns for sewing of clothes. You can draw your patterns in the same way you do with pencil and paper. It is not necessary to learn a different way of drawing.
A saved pattern file can be used over and over again and changed into a new design with all the editing and drawing tools.
Endless tracing of paper patterns is not necessary anymore!!
Pattern Collections 
To save time you can use one of the pre-designed garments (pattern collections) and change these patterns to your own design.
The pattern collection Women 1 is enclosed with PatternMaker, so you can choose out of a whole wardrobe for women.
Do you want to grade your patterns to create a whole collection in standard sizes?
look at PatternMaker Grading Studio
Try the free demo for 30 days!  
System Requirements:
For PatternMaker 7.5 your computer needs the following requirements:
Windows Windows 10 / 11
minimum Intell i3 processor or AMD Ryzen 3 processor
(higher with big files and grading)
8 GB internal memory
150 MB free space
Internetconnection
CD-rom player (when no download)
PatternMaker is a Windows programm. It can only be used at a MAC computer with a converter programm like Play-on-Mac, Parallels or WINE.